TESTIMONIALS - WHAT OUR CUSTOMERS ARE SAYING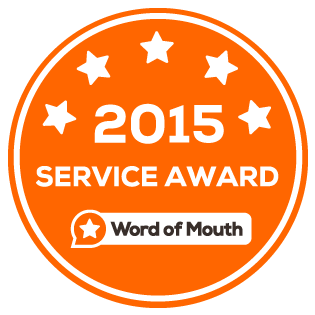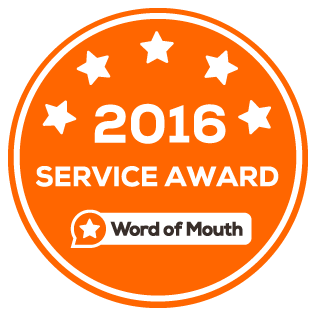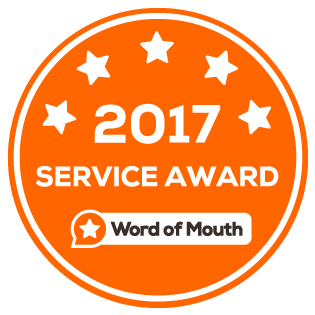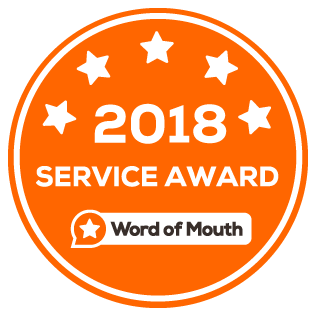 WHAT OUR CUSTOMERS ARE SAYING
Hi I just wanted to say thanks to all involved at in my floors. I am very happy they look great !!! The team at Simply bamboo is a pleasure to deal with. they are upfront, honest, efficient and very accommodating. Marcus and Meisha are always polite and easy going which is very important to me as a customer. The installation by Luke, Greg and Mike is top-notch and we are extremely satisfied. We highly recommend anyone who is looking to put bamboo flooring to give Simply Bamboo a go. Their prices are very reasonable as compared to other bamboo flooring companies, and they seem to operate their business with the customer in mind. In short, we are extremely happy with the our new bamboo flooring and will not hesitate to use Simply Bamboo again next time.
Hi I just wanted to say thanks to all involved in my floors. I am very happy they look great !!!
Nina and I would like to thank you for the bamboo flooring on our staircase. We are extremely happy with the result, it far exceeds our expectations, and has brightened up the staircase. We would like to commend Luke on his professional workmanship, cleanliness and politeness. He is an asset to your company.
Just a note to thank you for the excellent customer service. Although the job was delayed I appreciate that you made recompense for the inconvenience. I advised your installers before the completion of the job regarding the colour of the beading as required in your contract, but I also appreciate that your company honored your obligations to re install a better mating beading. I chose your company as you were most professional and supplied appropriate written information in a timely manner. I spoke to several wooden flooring companies who did their best to discredit bamboo flooring products, in particular Direct Flooring in Osborne Park. But I am very happy with the look of the product and I hope it lives up to many years wear. I have a colleague at work who is currently looking for flooring for a new investment property and i will highly recommend your company. Also please thank your installers Greg and Mike.
To Marcus and Meisha We wish to express our complete satisfaction with the great new bamboo floor that has just been installed. In particular we were particularly pleased with the way your team of Greg and mike carried out the job. They are very skilled and also most courteous and considerate. We will have no reservation in recommending tour company to others.
To Marcus and Meisha, We would like to thank you both very much for your friendly, patient and professional help when assisting us in buying furniture. We had not previously been aware of your store but found from the moment of entry that we had discovered a wonderful showroom. Meisha was extremely patient and knowledgeable with our questions and you both were very accommodating with our wishes and times to pick up our furniture. Thanks also for the gracious help in loading it. We have already told friends of your store and would highly recommend Simply Bamboo.
A very professional service. All happened exactly as you promised, when you promised it. The floor looks beautiful, the workmanship achieved to high standard of excellence. Many many thanks.
Marcus and Meisha we just wanted to thank you for the fantastic job you did with our floor, we are really pleased with the result, and it looks great. We were impressed with the way the job was handled from start to finish, with everything happening on time. We also appreciated the way everything was explained to us, for example the extra glue needed at no charge due to the unevenness of our floor. What we particularly noticed was the attention to detail when laying the boards, even lining up the boards in the wardrobe and the professional way everybody went about their business even down to the clean up when the job was finished, apart from the floor we wouldn't have know you had been. We would have no hesitation in recommending you to others and we hope to do business with you again in the future as we have other areas we would love to put the bamboo flooring in. Thanks again.
I just wanted to write you this quick email to let you know how very pleased we are with our new bamboo floors! It has finished our new home off perfectly and we have received compliment after compliment from visitors on how brilliant our flooring looks. We will definitely be recommending Simply Bamboo to all our family and friends that are looking at installing new flooring in the future. Many thanks once again!
We have found Simply Bamboo and all its staff very helpful accommodating, professional and efficient! We have used Simply bamboo a second time as a few years ago we installed bamboo flooring to the master bedroom + games room and we were very happy with their service, workmanship and economical price. We are more than happy to use them again and would recommend anyone to use them for their excellent quality bamboo flooring and workmanship. The room looks a million dollars and has added value to our home. Thank you again.
Quick and Professional laying. Good suggestion for people to strip out old carpet. Very impressed, am thinking of doing the front of the house now.
To The Team at Simply Bamboo, Thank you for making our decision in ordering a bamboo floor from Simply Bamboo a pleasant one. Being a first timer builder the process has been somewhat overwhelming, but when it came to the ordering of the bamboo floor it couldn't of been easier. Not only was your service helpful and friendly but we got the same Engineered Compressed Bamboo from you that a competitor sold in Osborne Park $2000 cheaper, which was a big saving for us. This means now I can spend more on decorating my home and I will be definitely buying my furniture from Simply Bamboo with our 15% customer loyalty discount. Thanks again guys for the positive experience and I will make sure to tell my family friends about your company.
To The Team at Simply Bamboo We just wanted to let you know how delighted we are with our bamboo floor. It looks and feels fantastic and has exceeded all our expectations. We would also like to thank you for the professional, helpful and very efficient service we received from the moment we entered the shop through to the installation and beyond. The installation itself was of a very high standard and the workmanship of excellent quality with attention paid to every detail. The team also did a great job of clearing up at the end of the day! We have already received some positive comments about our floor and we would have absolutely no hesitation in recommending Simply Bamboo to anyone. Many thanks again for a wonderful job.
Marcus and the gang at Simply Bamboo From our first contact with Simply Bamboo at their showroom in Malaga to the completion of the job, we were impressed the whole way. We have built a new home in Mariners Cove Dudley Park Mandurah and had approx. 112sqm of Bamboo flooring laid. We could have gone with a cheaper quote but Marcus' enthusiasm, passion, workmanship and love for the product and his job won us over. When the team arrived it was action stations – the lads were so friendly, organised and helpful with our needs while the floor was being laid .We are so very pleased with the end result and would highly recommend Simply Bamboo to anyone.