TESTIMONIALS - WHAT OUR CUSTOMERS ARE SAYING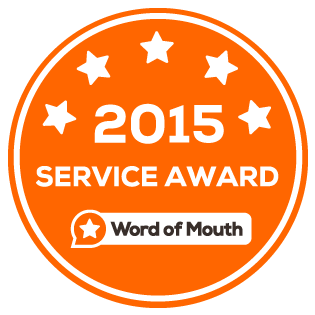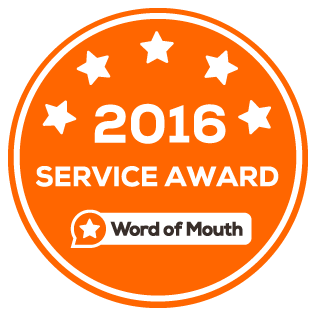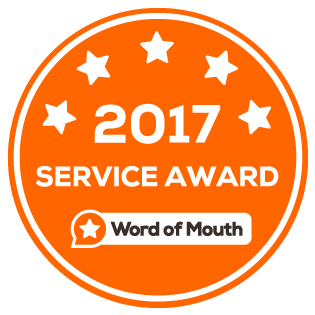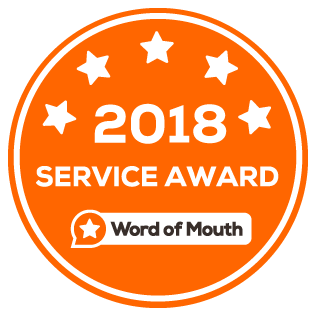 WHAT OUR CUSTOMERS ARE SAYING
Thank you Simply Bamboo for a very good job on our kitchen and gallery floor. We were impressed with the attention to detail and the pride in doing a good job. We would have no hesitation in using Simply Bamboo again or recommending our friends and acquaintances.
Marcus my floors are fabulous !!! Thank you for a job well done. I will be recommending to my family and friends.
The bamboo flooring in our new home looks stunning. Your professionalism, from the initial consultation and ordering through to the laying is a testament to your commitment to customer service. Marcus and the boys did a wonderful job of our feature hexagon in the contrasting colour. I'm sure it will receive many positive comments - even my father- in- law was impressed and that is the biggest complement of all! Thank you for doing what you said you would do - laying a beautiful floor to a high standard of workmanship, having the job completed in a timely manner and leaving the site clean. I will have no hesitation in recommending your company to others considering bamboo flooring.
We just wanted to write a quick note to say thanks again for the fantastic job the guys did on it and tell you how pleased we are with the result. The fit and finish you achieved with the bamboo on our tricky staircases was excellent and the loft space has been totally transformed for the better. Being busy at work myself on weekdays, it was really nice to be able to hand over a set of house keys to the guys for the duration of the work and not worry about it. I also appreciated the phone call updates and other helpful touches such as the labels each day showing where it was 'safe' to tread. Overall I couldn't asked for much more – professional from start to finish, price competitive and top-quality product and workmanship.
There is nothing better than waking up in the morning and placing your feet on smooth cool bamboo. Getting Simply Bamboo to lay bamboo flooring throughout my entire house was the best decision I have ever made. Their work was professional, clean, friendly and best of all it was easy to communicate with them. I would strongly recommend their service to all my family and friends.
We want to take a few moments to let you know how very pleased we are with Simply Bamboo's outstanding work on our recently completed job to install a new bamboo floor throughout the house. Marcus and the team carried out the installation with great attention to detail and craftsmanship that is exceedingly rare. All aspects of the job were completed to a standard that, quite frankly, exceeded our expectations. And everyone we encountered was very responsive to our needs as customers. The result is just what we wanted, a beautiful and substantial improvement to our home. In the future we will continue to look to Simply Bamboo for the outstanding customer service from the moment we stepped into the store to the moment we stepped on the completed flooring.
Simply Bamboo, friendly, knowledgeable staff and WOW what a great result! It was simply the best choice we made! I recommend them to anyone.
I LOVE YOUR WORK !!!!
Part 2 of 3 phases of laying Bamboo flooring throughout my home . Honestly, I can't recommend Simply Bamboo highly enough !. From the quoting process to the wonderful Marcus, completing another outstanding job, I cannot fault them !. I will be definitely be back when it's time for phase 3.
Thanks Guys ....love my bamboo floors
Hi Meisha, I would like to thank you for all your help and advice regarding my floorboards. Your flexibility and the installation team's professionalism is second to none. The guys helped me in a number of aspects after the installation which is never expected, however a pleasant surprise. The floorboard quality is amazing, I am so very happy with the choice I made and the finished product makes my house look fantastic. Having worked in the building industry, you come to expect little areas of error and issues to arise, however I can say that I have not yet found one, and when issues came up (due to my builder and I), you were very willing to work with me on the scheduling. I will be definitely referring you and Marcus onto my friends and family for their information.
I would like to thank you all at Simply Bamboo, it has been a pleasure doing business with a company that has friendly staff and supplies a Quality Product.
I would like to thank you and your team for the fantastic service and quality of laying the bamboo floor in my house. You have completely transformed my home and I would highly recommend you and your company.
I got my Bamboo floors installed by Simply Bamboo in April 2010. My initial process was to get quotes from over 5 different companies, compare prices and then call the companies for more technical information about the product, fitting and warranty. My quotes varied greatly from $10, 000 to $20,000 so more investigation was needed to find out why some companies were cheaper than others. From my inquiries I found out that there was some extremely important facts that would influence my decision. Firstly; if the company imported the Bamboo themselves and secondly if they used their own in house staff to fit the flooring.It was obvious that the cheaper quotes that came through had an inferior product as well as contracted installers to carry out the fitting. The warranty period was also a worry as some only guaranteed the product and not the installation.To cut a long story short, after several weeks of investigation I decided to go with Simply Bamboo due to the following reasons. Marcus is the owner operator and he imports the Bamboo himself, he employs staff on the ground in China for quality control, Marcus installs the Bamboo flooring himself with his team that work solely for Simply Bamboo, the price was extremely competitive and Marcus is by far the most passionate and enthusiastic person in Perth when it comes to Bamboo Flooring.With the installation I was extremely impressed by the teams professionalism, attention to detail and overall service. The floor has come up better than I expected and I am very happy with the final product. I have no hesitation in recommending Simply Bamboo to anyone that is thinking of putting it in their home. I am sure you will find the price, service and final product from Simply Bamboo will be you're to your satisfaction.
Thanks to everybody at Simply Bamboo !! A lovely job, very well done and lovely people too! You are a credit to the business and the workmanship and work ethic displayed is a joy to see. Of course we will recommend your company to our friends and family at any opportunity. thanks again!!
Thank you Simply Bamboo, you guys have done a fantastic job at our place. The door trimmings and little extras that you did for us at no extra charge was much appreciated. At the end of installation, the clean up was a lovely surprise leaving our floor in a showroom condition. Thanks again as we would recommend and use Simply Bamboo for our future flooring and furniture needs.